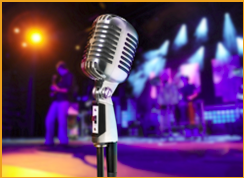 You can send and receive text messages using your Google Voice number on the Google Voice website, in the Google Voice app, through your SMS messaging app,or through Hangouts. International text messages: At this time, Google Voice supports sending text messages to phone numbers in the U.S. and Canada, but you can receive text messages from anywhere in the world. Currently, Google Voice only supports short codes within the U.S.

About Us
Since 2000, musical artists, models, and book authors worldwide have relied on New Artist Release to promote their talent to the world. As a promotion company located just outside of Dallas, Texas, we have more than 40 years experience and knowledge in the promotion, talent scouting, and music industries. Every member of our team is dedicated to providing our clients with the exposure and recognition they need to achieve their goals.
Our founder has been a respected talent in the music industry for more than 30 years. Throughout his career, he advanced to the promotion side of the industry and eventually moved into management and production. He realized his passion for promoting after meeting countless other professionals working at talent searches and live concerts across the United States. After collaborating with a large variety of different bands, he took on agency management and promotion due to his natural ability to recognize talent.
Above all, we are committed to giving our up-and-coming artists the opportunity to be noticed by industry professionals, talent scouts, and the general public for their unique and impressive flair. Currently, we are expanding a network between musicians across the globe to exchange information and share stories. This network also will serve as a resource for the music community to find professionals to fill vacancies in their band.